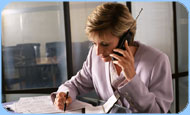 If you dream to reach heights. Even
at heights your eyes are fixed down.
You judge your success by what Had to give up in order to get it

If you are designer, sales personnel, copywriter, software developer and have NEVER SAY DIE ATTITUDE then probably you may fit one our criterions. But apart from attitude if you have fire to perform then you may fit in our second criteria. If you work to prove to the world your worth then you qualify for third criteria. If you have guts to live

and grow with organisation...Bingle!!! you qualify for round 4. If obstacles make you more determined towards the job then you re in round five.Bingo!! you may fit in our Team Brigade.

You may drop in your resume at careers@brigadecreatives.com.
OPENINGS
1. Marketing Executive with min. 1 - 3 yrs exp. in same industry
2. Web designer cum visualiser
3. Web Programmer with ASP/PHP skills
4. Telemarketing Executive


Please download the questionnaire file and send it with your resume
after answering it. questionnaire.zip (2.39kb)
International Countries & Cities for focus: UK,USA, Australia, Singapore, Japan, UAE, France, Norway, Switzerland, Canada, China, London,
Paris, Sydney, Newyork, Los Angeles, Toronto, Bejing,
Domestic: India, Delhi, Chandigarh, Gurgaon, Jaipur, Chennai, Mumbai, Faridabad, Kolkatta, Lucknow,
Shimla, Kanpur, Banglore, Pune, Ahmedabad, Srinagar, Leh, Ladkah